Christmas is my absolute FAVORITE time of year. I love the anticipation of Christmas day. I get so excited about each passing day. I LOVE advent calendars! They are so visual! I have always used advent calendars at home with my own daughters and started using them at school a few years ago. It is just so much fun! Why not?
Here is a picture of the advent calendar I use.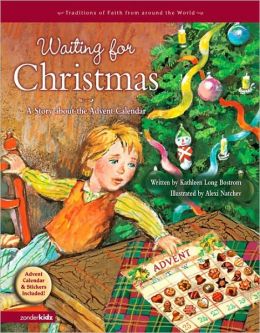 I always kick off the advent calendar by reading
Waiting for Christmas: A Story about the Advent Calendar by Kathleen Long Bostrom. This story tells about the origins of the advent calendar.
When I started this tradition with my class, I just bought a cheap chocolate advent calendar from the store. It worked well and was really easy! I had 24 students so I even got to eat a chocolate before we started! BONUS! The following year I had 26 students, so the chocolate calendar would not work. I made my own out of plastic storage drawers for organizing tools. The set I purchased has 30 drawers and that has always been more than enough. THANK HEAVENS! This is perfect because I can adjust the number of days according to the size of my class each year. If have 23 students, we use only 23 drawers. If I have 28 students, we use 28 drawers. I put small prizes in each drawer. Each drawer has a piece of candy and a reward coupon.
Here is how I make advent calendars work in my classroom.
Count the number of school days until Christmas break to find the number of days that equals the number of students in your classroom. This is when you will begin to countdown!
Put all the names of your students into a jar. I use a gift bag because it is festive!
Everyday, I pick one name and that student can open a drawer and get a surprise.
Labels on the drawers are attached with Velcro. After we pick from that day, I take the numbers and store them inside the drawers.
We need to start this towards the end of November to give all students a turn. When you begin will be determined by when your Christmas break starts and the number of students in your class. This has become a really fun tradition in my class. Do you have any fun holiday traditions in your classroom? Share them with us in the comments below. Thanks for reading!